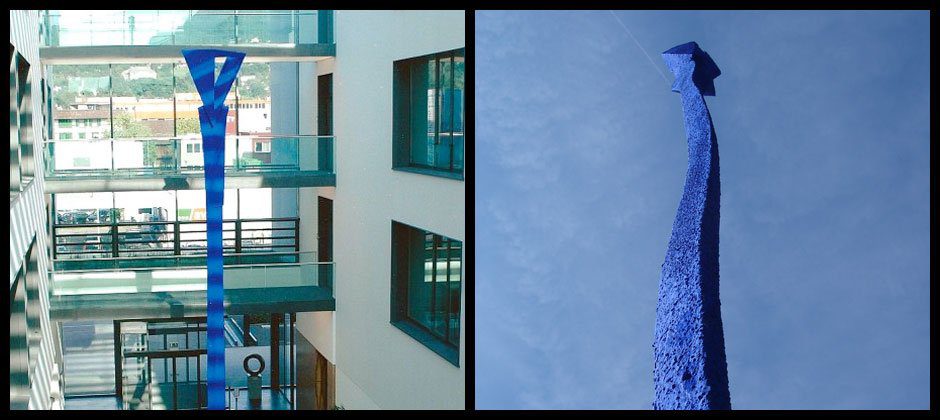 Skulptur "Die leise Himmel"
The sculpture "Die leise Himmel" by Volker Scheurer was created in 2012.

Material: Core of Douglas fir wood, epoxy resin and quartz coating, colour ultimate blue (own recipe)
Format: 520 x 40 x 23 cm
Price: EUR 11,450 each (net)

The sculpture is part of the series "Himmelsleben" (Heaven´s Life). Included in this series are wall objects, pictures and sculptures that feature one or more figure(s) that seem to hover between heaven and earth. Neither flesh nor spirit, neither earth nor heaven.