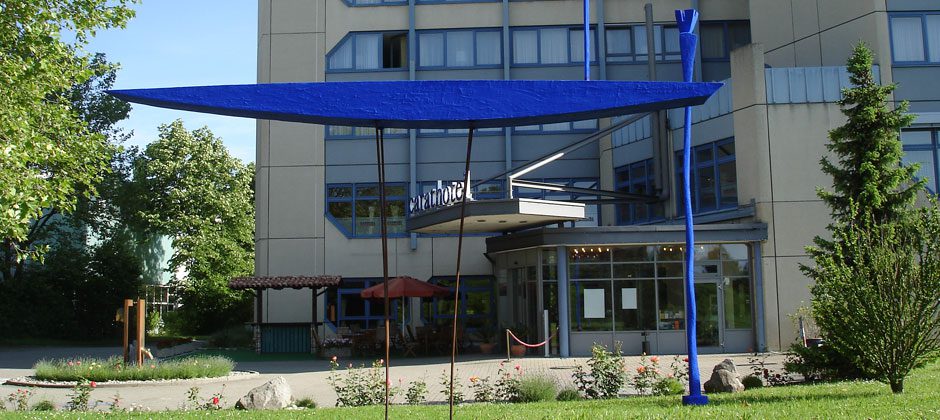 Skulptur "Menschenfresserjägerin"
THE OCEAN IS NOT A VEGETARIAN

The sculpture "Menschenfresserjägerin" by Volker Scheurer was created in 2013.

Like other of his works, this sculpture was created in the middle of the Atlantic Ocean on the Cape Verde Islands. More precisely, in Preguisa on Sao Nicolau. The inspiration derived from the ocean, the land, the sky, but also from the closeness to home at the river Rhein (which shows in the form of the boat of the sculpture).

Material: Plastic with a core from hard foam, colour ultimate blue (own recipe). The sculpture can also be created from other materials, such as concrete, aluminium or bronze.
Format: 480 x 40 x 350 cm (including the base)
Price: EUR 12,850 each (net)
The small-format sculpture is part of the series "Cabo Verde" by Volker Scheurer. The creative origin of many of his works is the Cape Verde Islands. From sketches and models he has made in this greatly reduced and barren landscape he later creates his big works at the "Kieswerk". Some of his works, however, have been created directly and exclusively on Cabo Verde by using local materials like concrete, lava rocks, sand and wood.