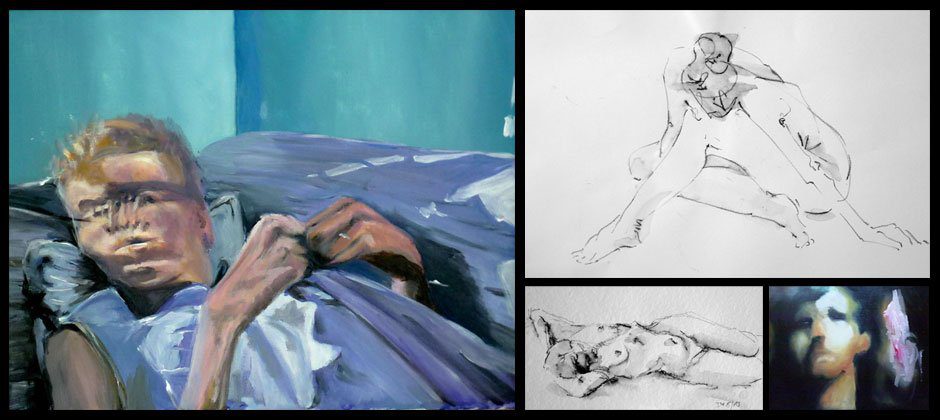 Werner Dyballa
In September 2013, Werner Dyballa has moved into the caratart atelier in the carathotel Frankfurt Airport in Mörfelden-Walldorf for a whole year.

Personal background:

1967 Born in Cosel (Upper Silesia)
Training as precision mechanic
1991-92 Vocational baccalaureate diploma
1994-97 Studies in communication design at the FH Mainz
1999 Starts working as freelance graphic designer
2008 Becomes member of the ATELIER Römerberg e. V.; Focus areas: Nude drawing and painting under the instruction of Andrea Keller and Manfred Chladek.
2009 Begins painting with acrylic and oil
Takes part in various group exhibitions
A first impression of his works – drawings as well as paintings with oil and acrylic – can be gathered from his list of works >>

Contact

caratart Atelier
at carathotel Frankfurt Airport, An der Brücke 8-10, 64546 Mörfelden-Walldorf
Phone: 0049 611 8906133
Mobil: 0049 163 8646975
Email: w.dyballa@web.de
The artist is looking forward to welcoming guests to his atelier to witness his creative process. Please call beforehand to arrange an appointment.