Frankfurt's artistic highlights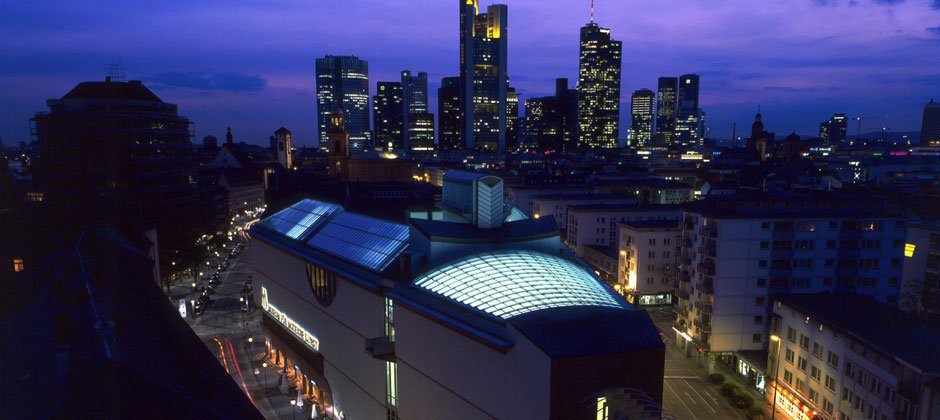 Frankfurt am Main's sixty-plus renowned museums are home to a multitude of historic, artistic and educational exhibits. The museum landscape ranges from special subjects such as those covered by the Film Museum, the Money Museum or the Cider Museum, to world-famous international collections of modern exhibits that tempt art lovers from all over the world. The metropolis on the Main is recognized around the world as a city with a hugely varied museum landscape.
In accordance with Martin Buber's dialogical principle that "the only way of learning is by encounter", the Dialogue Museum does not work with traditional exhibits, but instead encourages the meeting of people and their different living environments. The museum's designers describe their "Dialogue in the Dark" as a school of seeing, which enables sighted people to gain access to the world of the blind. This new perspective not only generates entirely new skills, but over and above this dismantles prejudices and opens up the world to completely new "ways of seeing". The "Casino for Communication" focuses not on the value of money, but on the social and communications skills of its visitors, whilst the "Taste of Darkness" appeals intensively to every sense.
Housed in one of the most spectacular buildings of the postmodern period, contemporary art exhibits have a fitting home at the Museum of Modern Art. The internationally renowned permanent exhibition with 4,500 exhibits by 440 artists is constantly being extended to include further high-quality contemporary works of art. In addition to painting and sculpture, the collection consists of video installations and photography, as well as light and sound installations.
This article was first published in the HAZIENDA magazine by the carathotels >>