Munich – the city of famous museums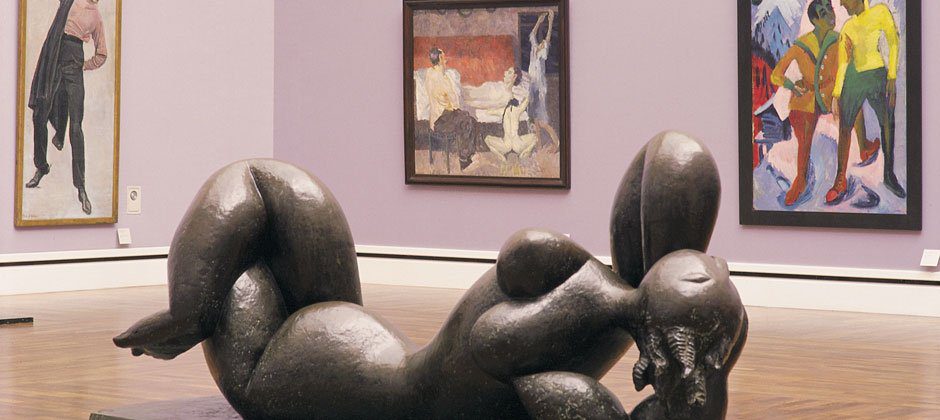 Munich's museum landscape is unique. If you want to indulge your passion for art, then the Bavarian capital is the place to do it. From painting to technology – one famous museum follows another here.
Probably the most well-known and poplar museum in Germany is the German Museum. Not only may the exhibits in this fantastic museum be touched, but many processes are also made easily understandable using models. Founded in 1903, today the German Museum is Germany's most visited museum. Over 50,000 natural science and technology exhibits covering an area of 100,000 square meters are on display here from fields as diverse as materials, production, energy, communication, transport, musical instruments and new technologies.
Munich's art district is home to three further important museums: the Neue Pinakothek, the Alte Pinakothek (new and old art galleries) and the Pinakothek der Moderne (modern art gallery). The site also includes the Brandhorst Museum, the Schack Collection and the branch galleries of the Bavarian State Art Collections. Here, everything revolves around painting and the graphic arts. As with the German Museum, it is almost impossible to see everything in a single day. The Alte Pinakothek displays European masterpieces from the 14th century to the 18th century. In the world-famous Gemäldegalerie, there are regular sensational special exhibitions. The Neue Pinakothek predominantly presents art from the 19th century, offering a comprehensive overview of periods in European art ranging from classicism to art nouveau. The gallery is home to some unique artistic treasures. In the Pinakothek der Moderne, the visitor will find modern art and design, an extensive graphic art collection and a museum of architecture. The art of the 20th and 21st centuries is the focal point of this gallery, one of the world's largest art museums.
This article was first published in the HAZIENDA magazine by the carathotels >>