3-D Mapping Video Projection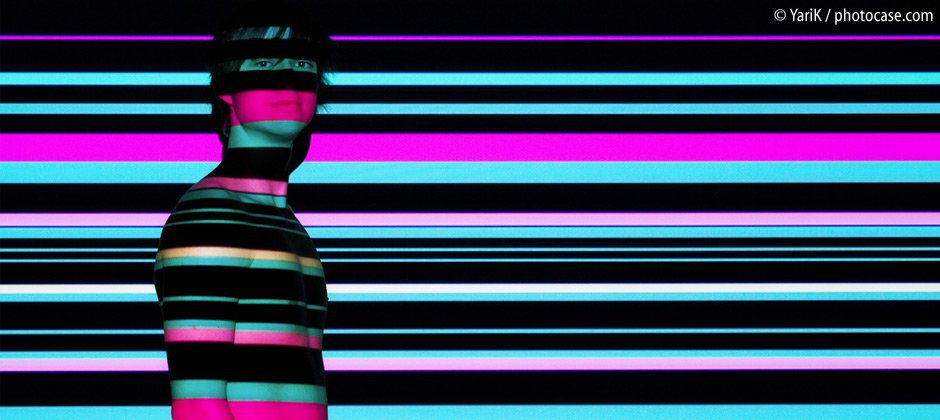 3-D mapping is a relatively new technique with which it is possible to project graphics, images, animations and videos onto plastic or three-dimensional objects, such as buildings. To do this, first of all the precise dimensions of the individual surfaces of the three-dimensional object being used are determined. A 3-D model of the object is then created on the computer and the projection content is adapted to it. For video projection, normally several projectors are used.
Only a few will find these technical details to be especially interesting or even spectacular, but anyone who has had the opportunity to enjoy a demonstration or performance of a 3-D mapping video projection once and has seen the technology with their own eyes is highly unlikely to forget what they have experienced. The possibilities of 3-D mapping are positively breathtaking. The visual experience at an event where this extraordinary technology is presented is very hard to put into words. It is not really possible to imagine it until one has seen it for oneself.
For example, if we look first at the building that serves as a canvas (if we can call it that) for the video projection, then everything appears normal. Then suddenly it seems as if the entire building is waving in the wind like a flag, or it collapses in on itself completely and it looks as if only the ruins of the building remain. It is also possible for waterfalls to appear as if they are pouring from the windows of the building or fish are swimming in 3-D from a window and then disappearing inside again through another. If, during the performance of a 3-D mapping video projection, real attractions, such as, for example, fireworks, are added and the background soundtrack is matched to the animations, the boundaries between reality and video projection become blurred.
Anyone who, understandably, is unable to imagine this, can look for videos of such events on the internet, but even these do not fully enable the viewer to comprehend what it is like to be present at a 3-D mapping video projection. It is far more rewarding to keep an eye out for when and where a 3-D video mapping projection can be experienced at first hand.
Since 3-D mapping video projection is still very expensive and as a result is not yet particularly widespread, it is hard to foresee what usage possibilities this impressive technology still has to offer. 3-D mapping video projections have already been used at concerts, in amusement parks and at one-off events. It is entirely conceivable that 3-D mapping might also be of use in the theatre, where it could be used to expand stage sets. Equally, it is easy to imagine 3-D mapping video projections being used in clubs and discos.
Experience 3-D mapping live!
On 14 June 2011 at the opening of our "caratart Episode 1" exhibition, we will be offering you the chance to view a 3-D mapping video projection over the full height of the carathotel Basel. The Junifrost team (director: Esterina Zarrillo, Roland Olbeter, Bombolo) will transform the approx. 250 m2 projection surface into a magical 3-D world. Live and for one night only!