caratart Episode 1: 18 artists, almost 200 works of art, 1 preview event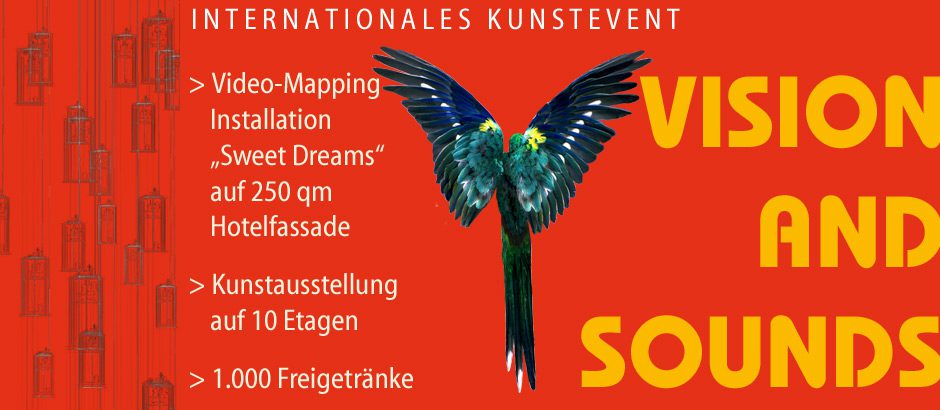 In less than three weeks' time, on 14 June 2011, the preview event for the "caratart Episode 1" exhibition will be held at the carathotel Basel / Weil am Rhein. The preparations are in full swing and anticipation among everyone involved is building rapidly!
The agenda for the evening of June 14 is in place. It all starts at 8.30 pm. All of our guests, friends and interested parties from the entire border triangle area are invited. Entry is, of course, free. From 9 pm and all evening long, it will be possible to partake in individual visits to the art exhibition over the 10 floors of the hotel.
The art exhibition will be showing not just one artist, one style or one subject from 14 to 19 June. This exhibition will display contrasts! There are almost 200 works of art by 18 artists to discover. Painting, drawing, graffiti, photography, concept art, wood carving… on canvas, paper, wood… with a brush, crayon, camera… with oils, acrylics, gouache, watercolours, graphite pencil, coloured pencils, tempera, pastels, India ink and ink… large and small… realistic and imaginative… a feature-length programme! And then there's even more!
At around 10 pm, when the sun has gone down and twilight is past, it'll be time for the highlight of the evening: the gigantic video installation, "Sweet Dreams", on the hotel façade. This installation will be achieved through video mapping. In the process, an area of around 250 m2 (approx. 8 metres wide and 32 metres high) will be used as the backdrop for the installation. The project has been put together by Junifrost under the direction of Esterina Zarrillo. This performance is unique and will be shown at this stunning event on this evening only.
It will be well worth being there. Our partners, including from Desperados, Bitburger and Red Bull, will be taking care of refreshments. 1,000 free drinks will be served!
Information
… on the art exhibition >>
… on the preview event >>