Art in the Westpark Munich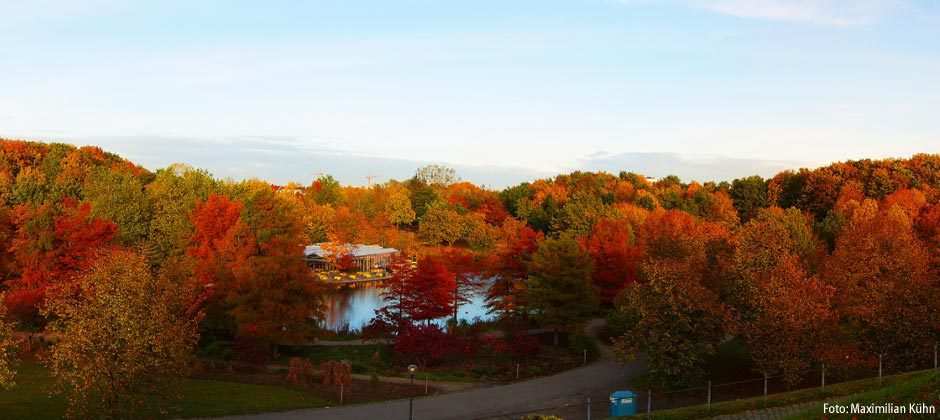 The Westpark in Munich was originally designed for the International Garden Show in 1983. Three parts of the original 'Little Asia' exhibition, the Sardenhaus, the Seecafé and the Bayerwaldhaus have remained and can still be found in the park.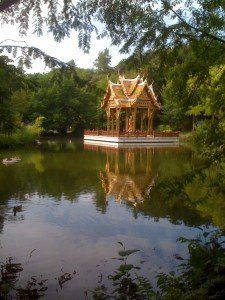 The Sardenhaus gives home to various art exhibitions during the summer months.
Friends of East Asian architecture will love the Japanese garden, the Chinese garden or the Nepalese pagoda.
Also, during the summer season the lake stage (Seebühne) hosts the open air movie screenings Kino, Mond und Sterne (theater, moon and stars), live music and theatre shows. Next to the stage a model of the Hochwiesenhaus by Friedensreich Hundertwasser is showcased.
Art in public space: The original exhibition in 1983 already featured some works of art that permanently shape the Westpark. Among them are the Guten-Tag-Brunnen by Makoto Fujiwara, Raumbögen and Fliegende Landschaften by Johannes Leismüller, the Terasse by Jean Clareboudt and the wooden sculpture Zwei Diagonalschnitte by Rudolf Wachter.
A full list of all works of art and further information on the Westpark are available on Wikipedia >>