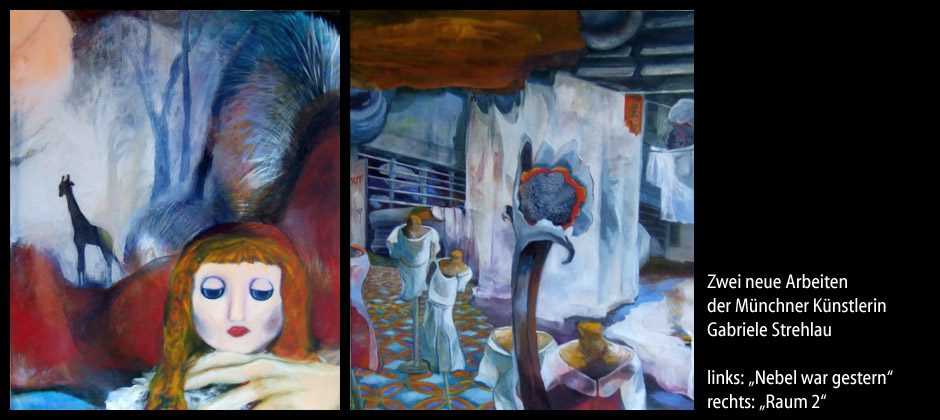 As an artists´ association, we at caratart e.V. have one main objective: the promotion of young and little-known artists, in order to help them become better known and, of course, to help their work become more accessible to a broader public. And it is certainly a great feeling to achieve one´s goals. In this case, we were able to support an artist in finding the freedom that allows her to dedicate all of her time to art.
At the beginning of this year, we received news from the artist Gabriele Strehlau from Munich. Thanks to the exhibition "caratart Episode 1" and the documentation that was produced in its course, like the exhibition catalogue, the German Künstlersozialkasse (Social Welfare Fund for Artists) has finally accepted her as a member. "Now, for the first time in my life, I can dedicate my time exclusively to the arts, without having to limit my creativity through bothersome and badly paid part-time jobs which I needed before in order to pay my contributions to social security. I am very grateful to caratart!"
Currently, Gabriele Strehlau is working on the pieces for her autumn 2012 exhibition. We wish her a great new year full of energy and creativity and are really looking forward to her exhibition.