Interview with caratart Mentor Mathias Köhler aka Loomit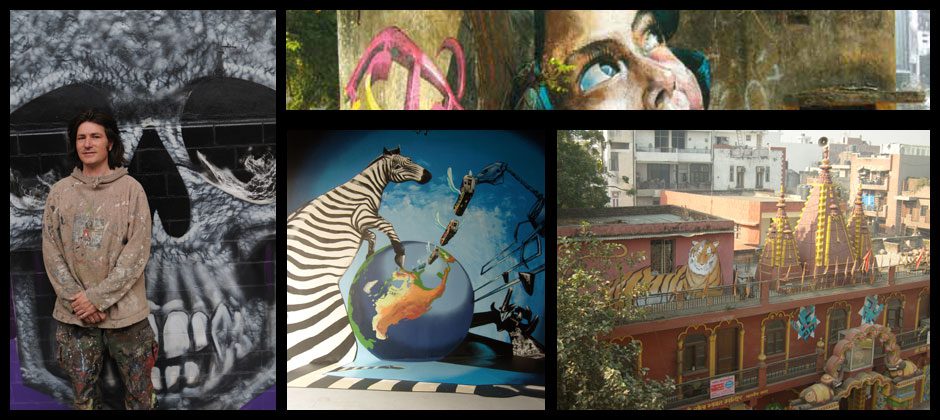 How did you become a graffiti artist?
From early on in my life, I have always been drawing a lot and this was not just limited to drawing pads – I pretty much covered all the walls of my room, my notebooks and school books.  When I was fourteen, a friend told me that New York´s entire subway was covered by the works of so-called writers. Apparently, they were using spray cans and as my mother actually had a small collection of spray cans, I was ready for the next step.
What was your biggest project to date?
The football stadium of Red Bull Salzburg in 2006, which I did with my colleague Esher from Berlin, and the 600 square meters wall in the dry dock of Hamburg's harbour in 2004.
Which projects did you like the most?
My travels, which brought me to social hot spots in the world where my form of painting allowed me to cover public areas with my art.