Interview with caratart Mentor Michael Gmeiner aka LawOne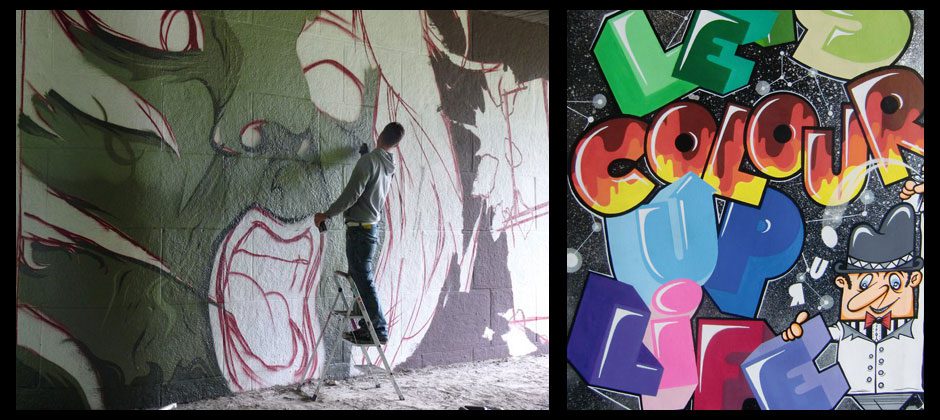 How did you become a graffiti artist?
The graffiti pieces along the railway lines and the commuter trains had the greatest influence on me.    Back then, I asked myself how the artists had managed to create such large-sized and elaborate pieces.  It really fascinated me and, of course, I wanted to try it myself.  So, a friend who was already quite versed in the art of graffiti introduced me to painting with spray cans back in 1995.  He taught me how to use spray cans and since then I haven´t been able to stop painting.
What was your biggest project to date?
The biggest project in which I have been involved was a cooperation with several other artists.  The wall we were painting had a format of 50 x 8 meters.  We did this design in the context of an international graffiti convention in Wiesbaden in Germany.
Which project did you like the most?
My favourite projects are workshops with children and teenagers as my job also often involves working with them.   When I first started working with spray cans there were no such offers, but I would have been quite glad to get some advice and learn some tricks from more experienced people.   As there was virtually no one to learn from, we had to learn everything the hard way and by ourselves  J To witness the fascination and eagerness of the children first hand is always stimulating me to proceed on my personal artistic way and is also strengthening my resolve to do the right thing.