New drawings by caratart mentor Stefan Beltzig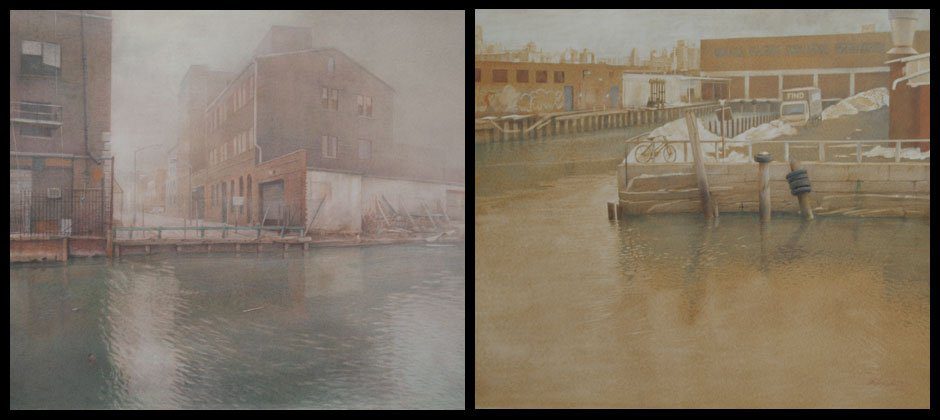 Last year, Stefan Beltzigspent most of his time in Brooklyn (New York, USA) where he graphically documented the change in the Gowanus Creek Canal region for his current picture cycle
The Gowanus Canal
The Gowanus Canal was built in the mid-19th century, where a creek of the same name once meandered. Only a mile and a half long, the Canal became the busiest waterway in the entire country, serving foundries, chemical plants, coal yards, and cement factories. Barges on the Canal shipped nearly all the brownstone from the New Jersey quarries – the material used in building the surrounding neighborhoods of Carroll Gardens and Red Hook.
Today, there are only scattered remnants of the busy industrial past of the Gowanus Canal and South Brooklyn. More recently, the Gowanus was notorious for its pungent stench and toxic pollution for which cleanup efforts have begun. But like lingering smog, past tales of murder, violence and the Canal's use as a mob dumping ground still hang over the waterway and its neighboring Red Hook waterfront.
The drawings from his current picture cycle have been displayed in the Kunstpavillon München last September and will be featured at OK HARRIS in New York in September / October 2013.