New works by caratart mentor Bombolo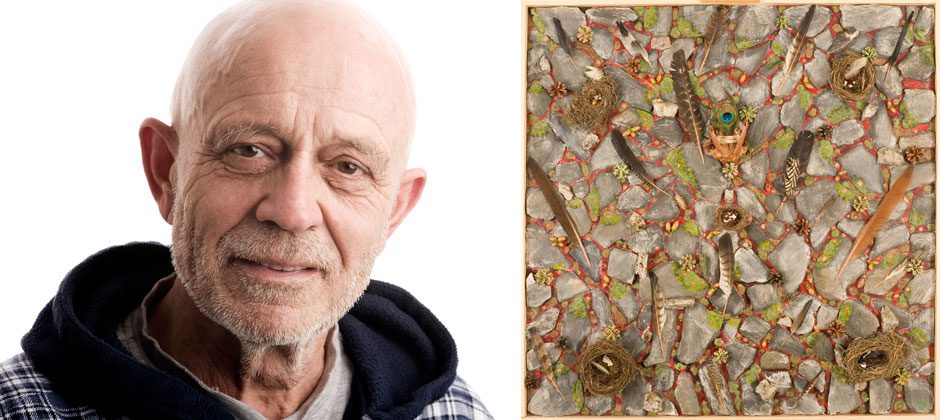 Last year, Bombolo returned to Germany to the river Lahn after having spent 29 years on Mallorca.   After the completion of his workshop in the *spaltschieferhaus*, he created works from materials that can be found in his new habitat as well as works in bronze (which are currently being cast in Barcelona).
He combined oil and pieces found in local woods on slate and wooden panels in his works "4 Jahreszeiten" ("4 seasons") in the dimensions 130 x 130cm.