Street art project Munich: HeimatPunk meets Loomit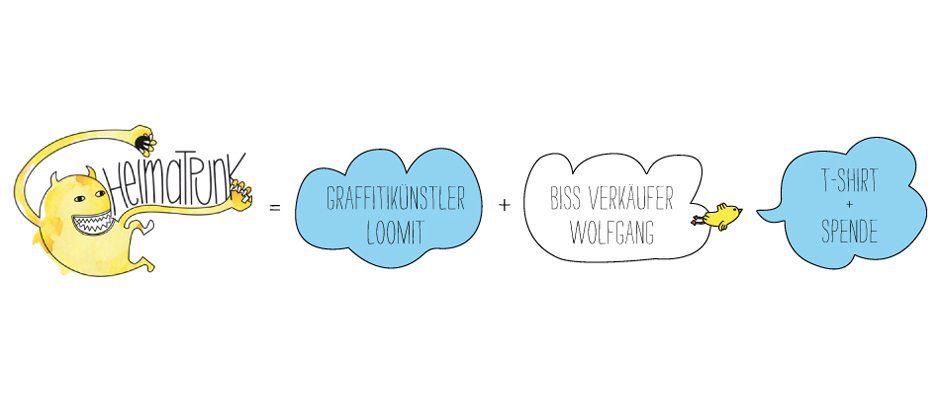 "HeimatPunk" is a street art fashion label from Munich that takes a stand for integration and equal opportunities.
T-shirts that have been manufactured under fair conditions become a personal projection surface for people disadvantaged by fate: Hand-painted motifs that address the subjects of home and integration are created together with a mentor – a well-known figure – a "godfather" if you will. Of every screen printing shirt that is sold, 5 Euro go directly to the organisation of the respective "godchild".
The project starts with the motto "Münchner Originale" (Munich originals) and the designs resulting from their thoughts. The first motif has been designed by Loomit, Munich´s world-famous graffiti artist and caratart mentor, together with Wolfgang Räuschl who is a vendor for the street magazine Biss since November 2011. HeimatPunk is accompanying the creative process – which can be tracked on www.heimatpunk.de from September 19th 2012.
Contact: info@heimatpunk.de