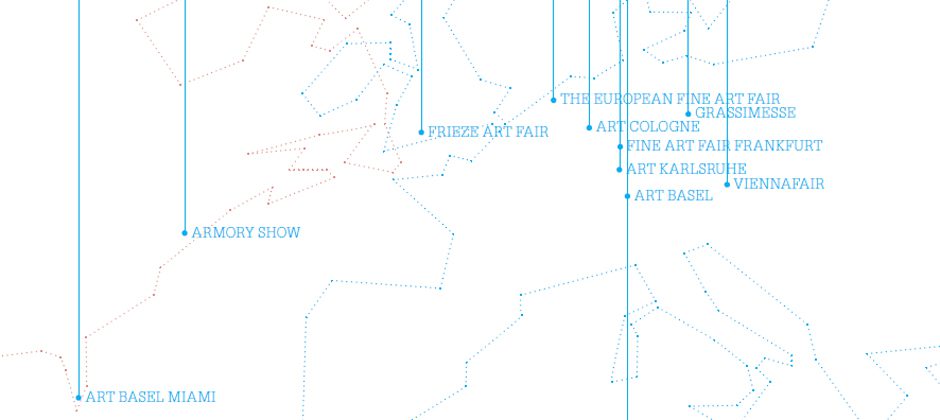 Art Fairs are held all over the world on a regular basis. Many internationally renowned art events are also being held in Germany. Undoubtedly, the Art Cologne is one of the most prominent of these art fairs in Germany – and at the same time one of the oldest art fairs in the entire world. At the Art Cologne internationally renowned gallery owners regularly put art on display. Furthermore, the Cologne Fine Art Award, endowed with EUR 10,000, is awarded annually as part of the art exposition.
The Art Frankfurt is also an internationally renowned art fair. Here, visitors can enjoy pieces form the period of modern art. The Art Karlsruhe on the other hand focuses on exhibitions from the periods of contemporary art and modernism. It is held on the premises of the Messe Karlsruhe (trade fair Karlsruhe) every March. The Grassimesse in Leipzig is also an important art fair in Germany and looks back on a long tradition. In 1920, the Grassimuseum featured the first exhibition of the elite applied arts which gained a reputation all over Europe in next to no time.
Among the most prominent art fairs in Europe and the entire world are the Art Basel in Switzerland which is considered to be the most important art fair, the Viennafair as the biggest art fair in Austria, the European Fine Art Fair in the Dutch city of Maastricht, the Frieze Art Fair in London, the Armory Show in New York as well as the Art Basel Miami Beach in Florida. Apart from these real world art fairs and the usual online private views, the internet  by now also features an exclusive online art fair, the Vip Art Fair.