The Carlstadt in Düsseldorf and its Galleries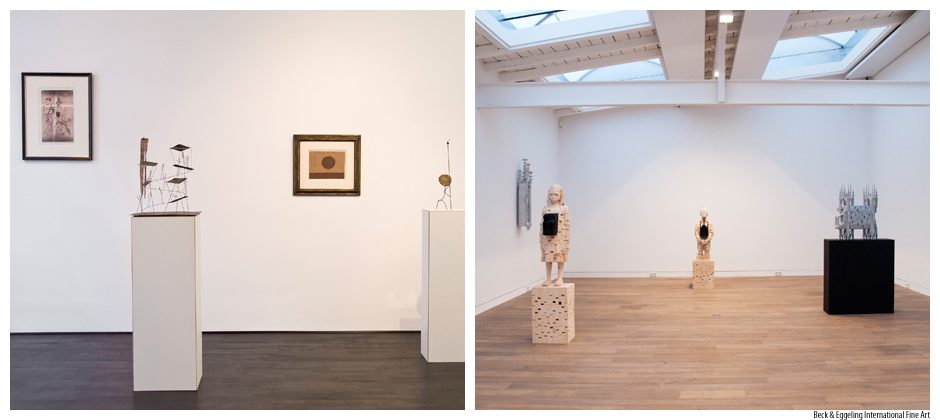 A very special treasure is located in the heart of the historic city centre of Düsseldorf: The Carlstadt. A city district that is famous for its culture, way of life and special treats. Here, between antiques shops, boutiques, pretty little shops, dreamy places and cosy cafés you will also find quite a number of art galleries in the cobblestone alleys of the city.
One of those is the Beck & Eggeling International Fine Art gallery which focuses on French and German impressionism and features works from Renoir and Monet, Nolde, Kirchner and August Macke. Definitely worth a visit!
As the name implies, the Galerie für Kunst von Picasso focuses on the works of Pablo Picasso. Some of his large-size pieces can be found in the Altes Haus in der Bilker Strasse (old house in Bilker Street) which also harbours original etchings in smaller format that offer art novices an affordable opportunity to start a collection.
The New Quarters gallery is dedicated to contemporary art. Every year, the most recent works from renowned contemporary artists are displayed during six to eight exhibitions that take place over the year.
But there is yet another art treasure to be discovered in the Carlstad beside these three art galleries: The Fragemal sculpture, which is a homage to Heinrich Heine ­– probably the most famous son of the city. It was designed bei Bert Gerresheim, an artist from Düsseldorf, and depicts many symbols from the life and oeuvre of the poet.
Discover the Carlstadt, a real treasure in the heart of Düsseldorf!